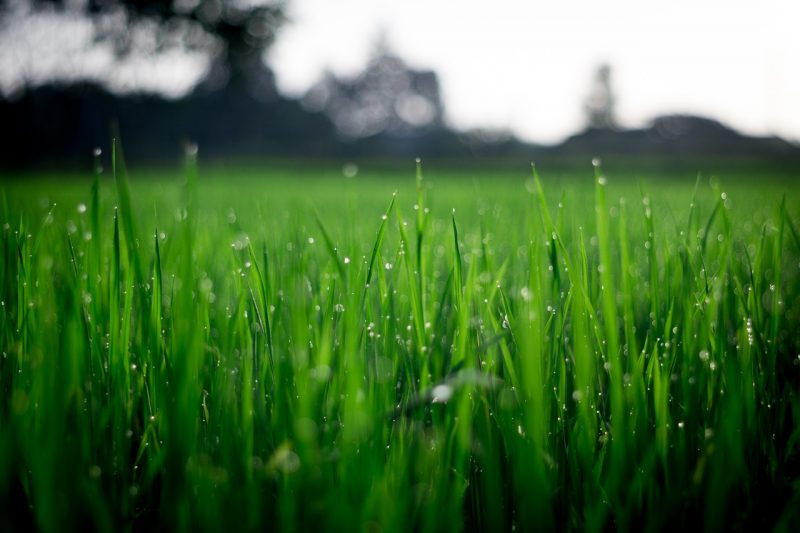 More and more homeowners are getting rid of their lawns and filling in the yards with replacements that don't need mowing and require little to no water.  Some of this is due to municipal regulations against unfettered water use.  It's hard to keep your grass green if you're unable to water it – especially in drier climates.  But some of it also has to do with different perspectives when it comes to what a yard should look like.  In this article we'll look at four alternatives to grass.
 Artificial Turf
Modern artificial turf looks much more like real grass than what was called Astroturf when the product first came on the market.  From a distance it may be impossible to tell the difference.  If you're still looking to have a green yard, but want to skip the watering, fertilizing and mowing, you might want to consider installing some artificial turf.
 Rock Gardens
By installing a rock garden you get rid of the need to water, mow and fertilize without losing the capability of your yard to control excess runoff when it rains.  Rock gardens still provide the ability to absorb moisture and prevent erosion while looking quite interesting and attractive.  You don't have to eschew plant life completely as it's very easy to place ornamental grasses or shrubs amongst the rocks.
 Natural Gardens
By selectively weeding and introducing native plants into the soil that once grew grass, you can create a natural meadow in your front yard.  Natural gardens are great for growing wildflowers and attracting bees, butterflies and birds.  Because the plants are indigenous to the area, they should be able to flourish without any extra watering on your part.  You'll just need to make sure that your municipality doesn't have rules against such patches.
 Paving Stones
Some people prefer the uniform look and low maintenance of paving stones.  You can purchase stones in a wide variety of intricate designs that can match any house.  Partnered with a fountain or other water feature, these types of installations can end up being quite attractive.