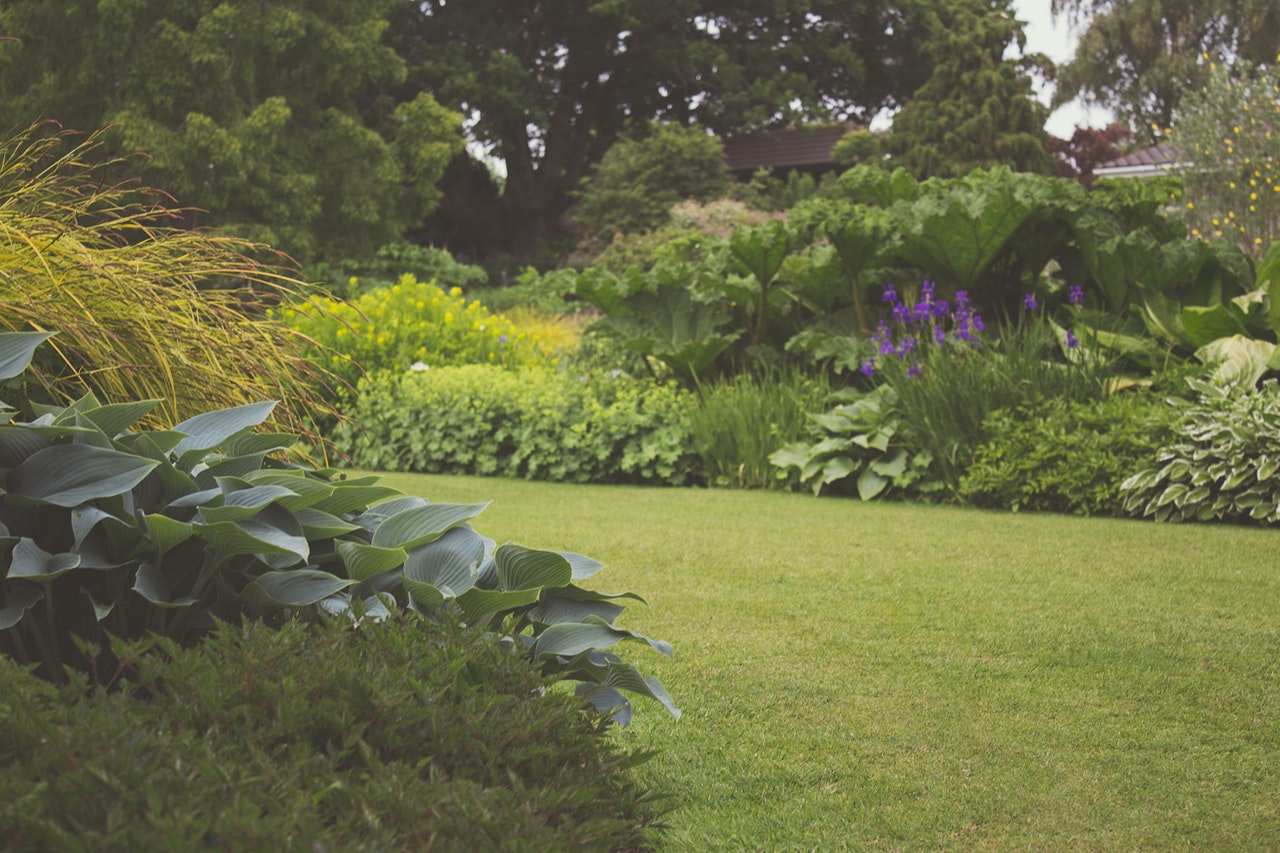 Just because the summer is over, fall has crept in and winter is soon to come, doesn't mean that you have to have a dull front yard with no colourful plants.  There are still plenty of flowering and on-flowering plants that do well in the fall and serve to brighten up the facade of your front yard. By planting a mixture of fall plants you can take advantage of varying sunlight conditions.  Here we present to you the best seasonal front yard landscaping ideas.
Ornamental Kale
Ornamental kale is an amazing looking brassica that becomes even more colourful the colder it gets.  You'll end up with brightly coloured, frilly leaves that can range from white to pink, purple and red.  They can grow as large as 30 centimetres wide and 40 centimetres tall. They can handle light frosts but grow best in spots that receive a lot of sun.  The colours will really come out once the temperatures start to drop below 10 degrees Celsius.
Chrysanthemums
You can get chrysanthemums that flower well into the fall and close to winter.  They'll brighten up your garden with large flowers that complement leafy plants such as ornamental kale and grasses.  Although often treated as an annual, if they're properly mulched when winter arrives and the temperatures don't go much below -5 Celsius, it's possible to revive them in the spring.  Chrysanthemums prefer the sun and it's good to shelter them from strong winter winds.
Japanese Maple
Japanese maples have an attractive colouring that ranges from green and orange to purple and red.   This makes them ideal as a focal point in any front yard. They can be trimmed to a bonsai shape and size or be allowed to grow anywhere from eight to 30 feet tall.  They do best with partial light and partial shade which allows them to show their full colours. Fall is a great time to plant Japanese maples as it allows their roots to establish over the winter.
Zebra Grass
Zebra grass is another Japanese native that works well to fill out a front yard garden in the fall.  Although it will die off in cold winter weather, it leaves an interesting looking foliage even when it's no longer alive.  The grass is hardy and resistant to most insects and diseases and makes an interesting counterpoint to blooming flowers and colourful kales.