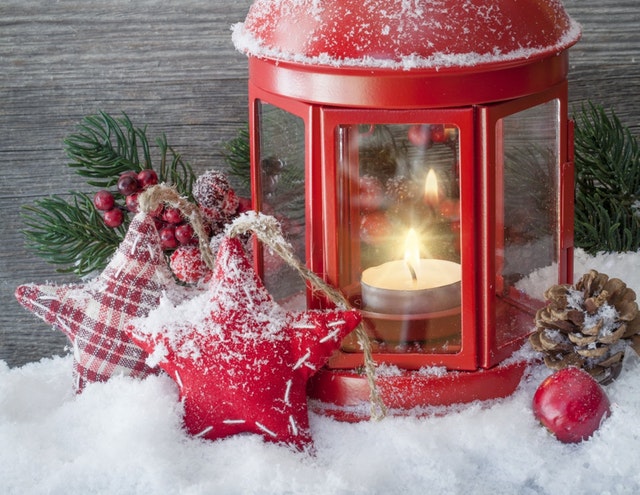 It's true that a homeowner's work never ends.  And with the holiday season upon us, it wasn't that long ago (or maybe you're still working on it!) that we were completing our autumn yard clean up chores.  Now's the time to prepare for your house and yard for the holiday season.  If you need to buy new decorations it's best to come up with a plan before you go shopping so you don't needlessly spend money on decorations you can't use.  In this article we've included four tips to help you plan your holiday landscaping.
 Trim The Roof
Hanging strings of lights off the rooftop gutters is a long held tradition.  As time has passed, the array of lights available to consumers has increased substantially.  Hanging icicle lights have been popular for awhile now, but the newest development seems to be LED holiday lights which cut down on energy use and last longer.  If your house can be seen from a distance, lining the edges of your entire roof with lights is an eye catching trick.
 Trim Your Trees
If you have trees on the front of your property they can really help illuminate your yard.  However, you'll want to make sure any trees that you string with lights will bring more focus to your house rather than detract from it.  Carefully pick and choose the trees you light up to get the greatest effect.
 Work The Borders
Adding lights to the edges of your sidewalks and driveway adds an extra ambience and draws the eye up to your house.  It can also act as a safety mechanism by lighting up important areas.  Just be sure to use lights that won't break easily and allow for some slack in the wires in case you need to raise them above the snow.
 Decorate The Windows
A bonus of stringing up lights in your windows is that you don't necessarily need to go outside to do it.  This also works well for older homeowners who don't want to be getting up on tall ladders to string lights on the roof.  If you have window boxes, consider adding some seasonal greenery, boughs and garlands. Including a few festive decorations will add some colour to the mix.