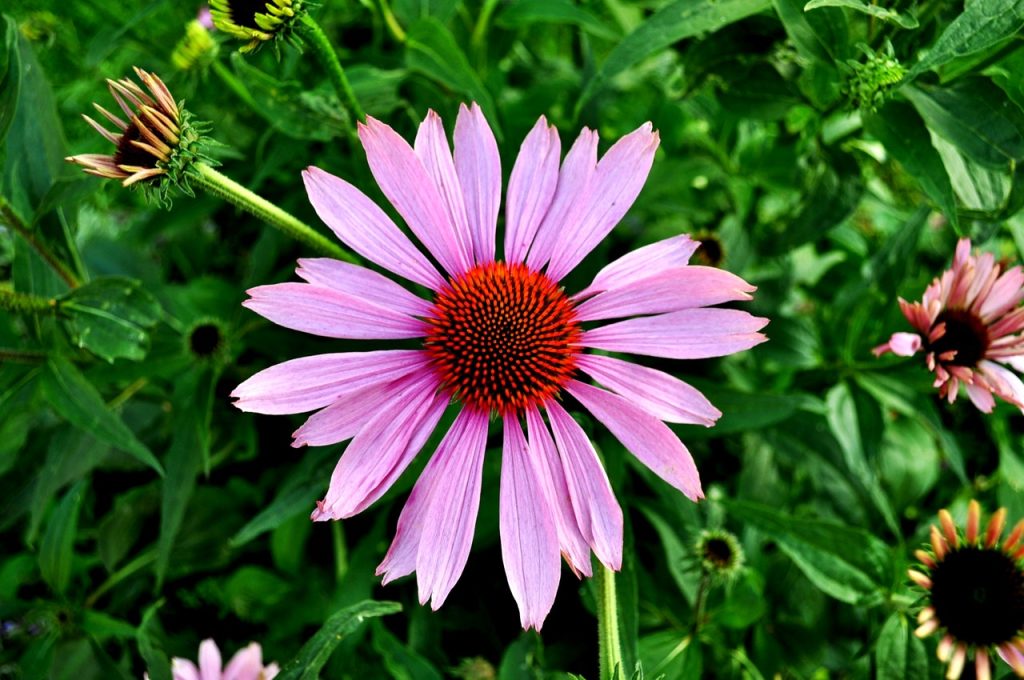 Although most everyone enjoys a yard full of flowers and lush foliage, not everyone enjoys the effort required to keep it that way.  But fear not if your green thumb doesn't come naturally. There are a whole host of flowers and plants that don't require daily attention.  In order to help you have an enjoyable garden without the hassle, we've listed and described four low maintenance landscape plants.

Coreopsis

These typically bright yellow flowers with brownish centres are also available in pinks, reds, oranges and whites. You can even choose between annual or perennial varieties. Coreopsis, also known as pot of golds or tickseed, can be planted throughout the growing season. They tolerate dry conditions and have long lasting, hardy blooms. The daisy-like clumps work well as a garden bed border.

Ornamental Grass

Ornamental grasses cover a wide range of plants that can fit every season, size requirement and hardiness.  But what they're best known for is their low maintenance. As opposed to the grass on your lawn, you don't tread upon ornamental grasses and you won't need to mow them.  You also don't need massive swaths of it to be effective. Even a solitary plant can be a beautiful addition to your landscape. Ornamental grasses are great for adding texture, space and, as the name suggests, ornamentation.  Because of the number of varieties available it can help to speak to an expert to see what can work best for you.

Hosta

Hosta is a foliage plant that thrives in the shade. Thus it works well for corners of your garden that don't get much sun. There's an endless variety of hostas to choose from, but if you're looking for easy-to-grow, shade tolerant greenery, it's worth your while to investigate this group of plants.

Echinacea

Also known as coneflowers, echinacea are extremely common in gardens because of their bright flowers that attract birds and bees as well as their simple maintenance needs. They work well in bright light or partial shade, are drought resistant and have long lasting flowers. Breeders have worked on echinacea plants to produce a wide variety of colours that can please gardeners of every skill level.