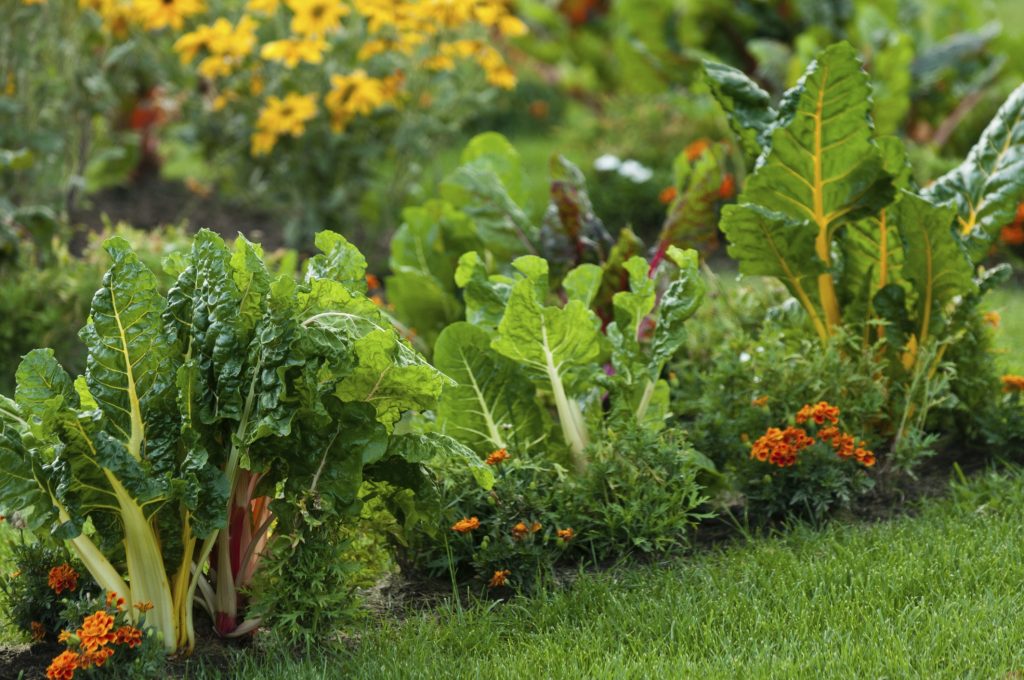 When most people think of landscaping, they think of bushes, trees, flowers, retaining walls or lawns.  But there's no reason why you can't eat your landscaping as well!  Learn how to add edible plants to your landscaping and you'll have more than just a pretty space to look at.  The trick is to choose plants that look interesting while also producing food.  Here's a list of some that meet those requirements.
Fruit Trees
Fruit trees can add more than just fruit to your yard. They can provide shade, privacy and welcome greenery during the growing season. Some fruit trees have prettier flowers than others, but as long as you keep your mind on the harvest, any flower will likely be sufficient. Crabapples, apples and cherries are all beautiful trees that produce tasty fruit.
Salad Leaves
Salad leaves are the gift that keeps on giving. They're fast growing, available in a range of colours, shapes and flavours and are easy to trim on a daily basis for a fresh addition to your dinner plate. Staggering the planting of seeds ensures that you'll continue to harvest throughout the growing season. Planting kale will ensure you have some interesting-looking as well as tasty foliage when the colder weather arrives.
Raspberry Bushes
Raspberry bushes can grow into thick hedges that will help ensure your privacy. They grow together tightly to produce an impenetrable barrier. No one wants to be leaping through a bush full of prickles! Once your raspberry bushes start producing berries, the more you pick, the more you'll get.
Herbs
Herbs make excellent edgings along your garden beds and flower boxes.  And when you're preparing your meals, it's easy to step out with a pair of scissors and cut some fresh herbs for your dish.  Chives, rosemary, sage and thyme all make excellent edible additions to your landscaping.
Peppers
Peppers are rewarding to grow and look amazing when they begin to fruit. The green foliage is nicely offset by fruit that changes colour with time. If you don't like spicy food you can always go for sweeter varieties instead.