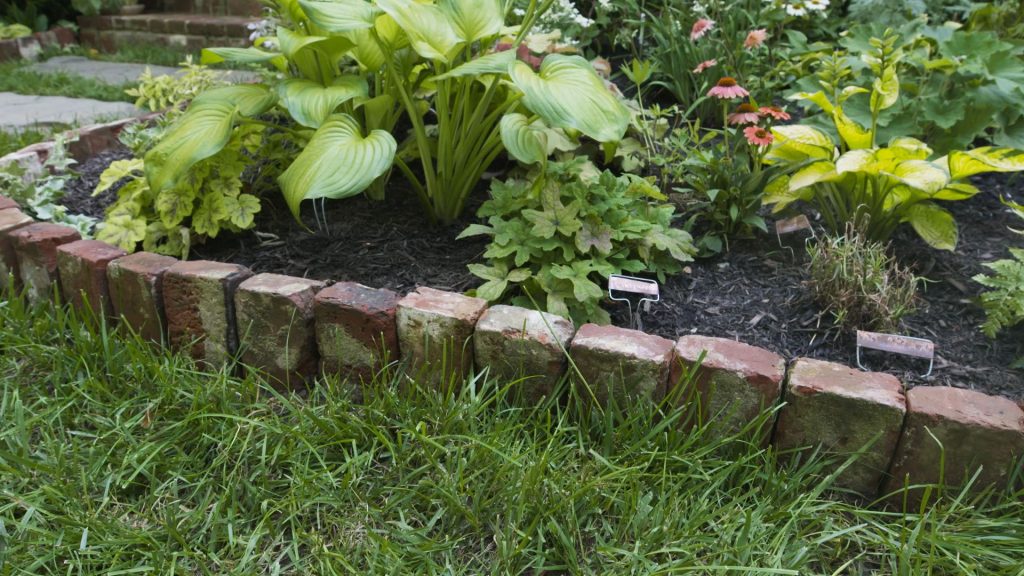 Garden borders are both functional and fashionable.  Bordering your garden helps to keep the soil in place while reducing erosion and runoff.  A border can also act as an eye catching delineation between one part of your yard and another.  And while there are plenty of garden borders you can buy off the shelf, you can also put together a perfect border using reclaimed materials.  To give you some ideas on how to choose a garden border for your landscaping, we provide this article.
Cinder Blocks
Cinder blocks make an ideal garden border because they're cheap, readily available and can be used in a variety of ways.  The holes can also be used for planting which can help extend your garden somewhat.  And if the grey colour isn't to your taste they can be easily spray painted to brighten them up.
Plants
Short evergreen shrubs can make a beautiful all year round garden border.  Another living border that's also popular among gardeners is created by planting bulbs.  By using a variety of bulbs with different germination rates your border will change throughout the growing season.  Just remember to ensure that the border doesn't prevent sunlight from reaching the rest of the garden.
Stones
Using stones is an easy way to create a border that doesn't require any digging.  As long as you have enough stones to surround the entire garden you can simply lay them side by side to create your boundary.  Watering the soil beforehand will help ensure they stay in place.
Bottles
If you're looking for something unique, you can use glass bottles to create an interesting conversation piece.  Whether you use the same types of bottles for the entire border or mix them up is up to you.  Beer bottles, pop bottles and wine bottles will give you a range of shapes and colours to choose from.  Dig a hole for each bottle and insert the neck side down leaving several inches of the bottle above the soil.
Plates
Another interesting garden border that uses reclaimed materials is one made of old plates.  If you don't already have an old plate set that isn't being used you can often pick up a used set for cheap at local discount stores or used shops.  Dig about half the plate into the ground and leave the top half sticking out to create the border.