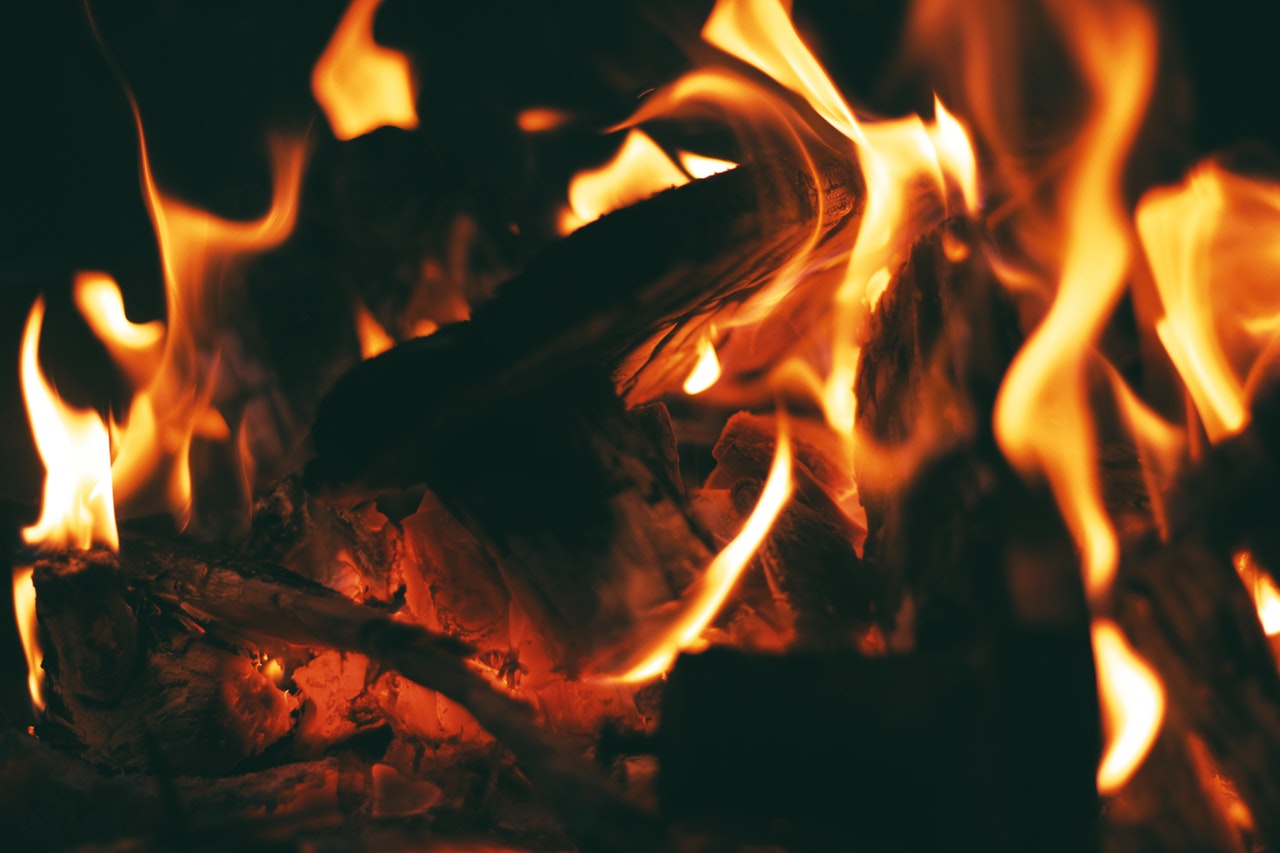 There's a certain primeval connection with a warm, crackling fire.  Watching the flames dance, absorbing the heat and listening to the gentle roar can put anyone in a better frame of mind.  If you want to learn how to warm up your outdoor living space with a fireplace we've come up with an article to give you ideas how to set it up for maximum effect.
Location
An outdoor fireplace can be used as a very attractive focal piece in your backyard.  You can use it to draw the eye away from less attractive features in your yard, to increase the privacy of your outdoor space, to enhance the view from inside your house and much more.  You'll just need to ensure it's constructed a safe distance from other structures on your property. There may even be local ordinances that regulate this, so speak to your landscaper or the regional bylaw office.
Cooking
One of the great advantages of an outdoor fireplace is the relative ease with which you can cook. They're perfect for entertaining guests and acts as a step up from a traditional barbecue or grilling session. The choice of outdoor cooking fireplaces is incredibly extensive.  You can specialize with pizza ovens, spit roasters, smokers and more. If you want to use your outdoor fireplace for both cooking and warming those seated around it, you'll need to ensure the model you choose is ideal for both.
Fuel Sources
It's now possible to power your outdoor fireplace with gas.  As long as you're able to run a gas line from your house out to the fireplace you'll never need to buy, chop and stack wood again.  The fire will burn cleaner and you won't end up smelling like smoke after an evening around the fire. That said, there's something very romantic about wood fires.  There's nothing like the sight, sound and smell of a wood burning fire. Many of today's outdoor fireplaces have been designed to direct the smoke away from those enjoying the flames.  Your choice will largely be a matter of personal preference.