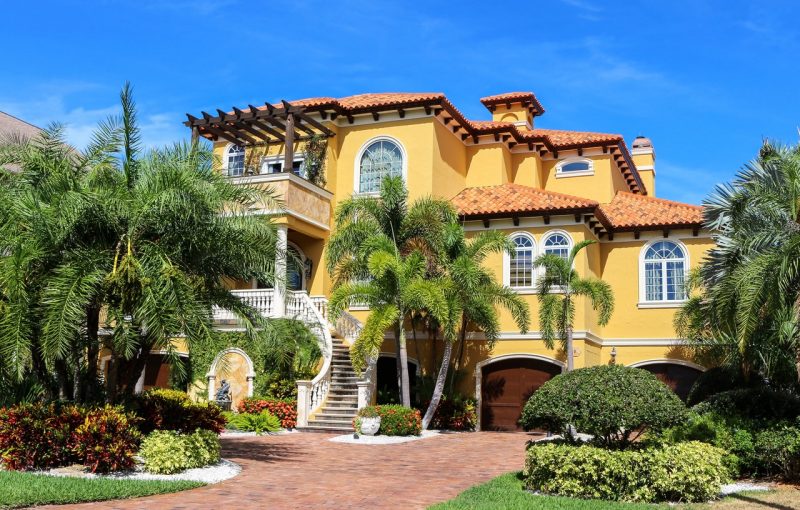 When one speaks of landscaping, its not very often that the first thing to come to mind is a driveway.  However, driveways play an important role in a house's overall curb appeal.  The fact is that the driveway acts as an introduction to the house that's just as important as the paint job, the front lawn or the surrounding shrubbery.  Take these points into consideration when designing and installing a driveway.
Consider Driveway Design
Whether your driveway is simply a gravel patch that acts as a place to park your car or is composed of intricately placed interlocking stones to create an eye pleasing pattern, the fact is that design is an integral part of your driveway even if you fail to plan for it.  Because of this it would be well worth your while to put some thought into how you want your driveway to look and how it can complement your house and the rest of your property.  Sure, you can just throw down some gravel, but when the possibilities are endless, why would you?
Consider Function
Knowing who will be using your driveway, what your driveway will be used for (remember some driveways end up being used more for skateboarding and street hockey than parking) and how much it will be used will play an important role in choosing a style of driveway.  Because it's such a large space, you'll want to ensure your driveway is functional, even if it's only being used for shooting hoops.
Consider Size
Make sure you have a good idea of the size of your driveway and how it will affect its use.  It makes no sense to have a driveway that's the width of one and a half cars when you can either save space with a single lane driveway or allow two cars to sit side by side.  Consider size to ensure you aren't unnecessarily wasting space.
Consider Guests
Do you quite often entertain guests in your home?  If so, you might consider going for a bigger driveway than you'd need for your family alone.  The extra room will ensure people don't need to park on your lawn or in front of neighbouring properties.