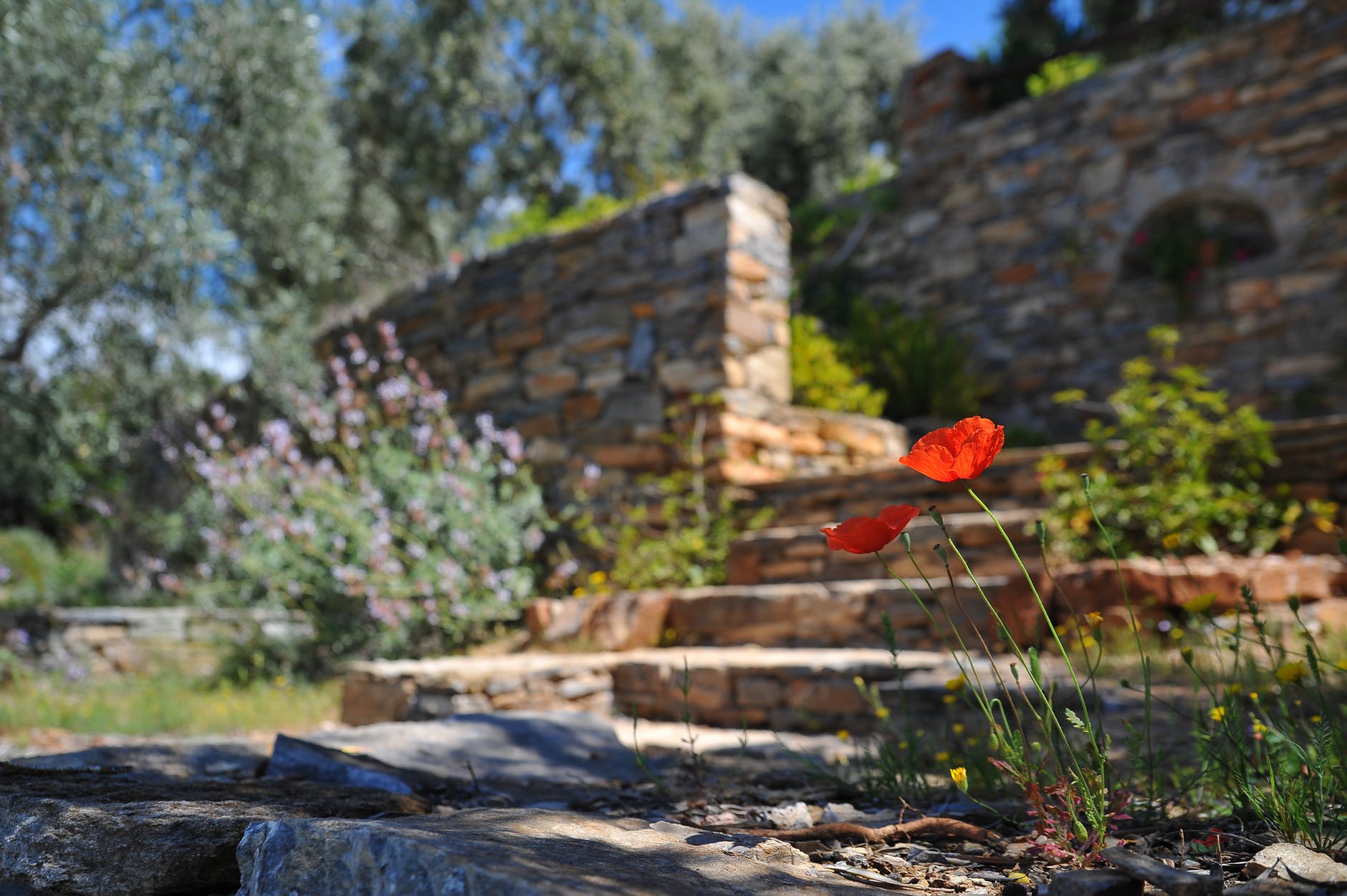 Creating a rock garden in your yard is a great way to break up the monotony of a rolling lawn full of green grass.  Not only will it create a great contrast, it'll lessen your dependence on the water dependent grasses that need to be constantly mown throughout the summer.  That said, even a rock garden will need some plants to give it the proper effect. In this article we'll list the four best plants for a rock garden to give you an idea of what you might want to plant.
Baby's Breath
Baby's Breath plants are part of the carnation family and feature hundreds of tiny flowers that are a great complement to any rock garden. It not only acts as an accent to the rocks, but will also work to highlight other flowers as well.  You can choose from white or pink flowers that will work in full or partial sunlight.
Geraniums
Although they're considered perennials, geraniums might not make it through a very cold winter.  However, it's possible to dig them up and bring them inside over the cold months. That said, they still make great plants for rock gardens.  The flowers are colourful and can grow in most well-drained soil conditions. They also give off a light scent which can add to the allure of your garden.
Alyssum
Alyssum is a brassica that grows into short shrubs with tiny clusters of flowers similar to Baby's Breath.  They're resistant to high temperatures and drought-like conditions and work well near taller plants that throw shade.  Alyssum is a small plant that works well in the tight spaces normally found in rock gardens. Their pink, purple, yellow and white flowers provide great contrast to neutrally coloured stones.
Periwinkle
Periwinkle is great for ground cover and is often found creeping down the sides of slopes and hills.  It therefore works well in rock gardens. It can also help reduce erosion of your soil. Its blue flowers are very hardy and will compete with neighbouring plants, so try and keep them separated from other flowers and delicate plants.