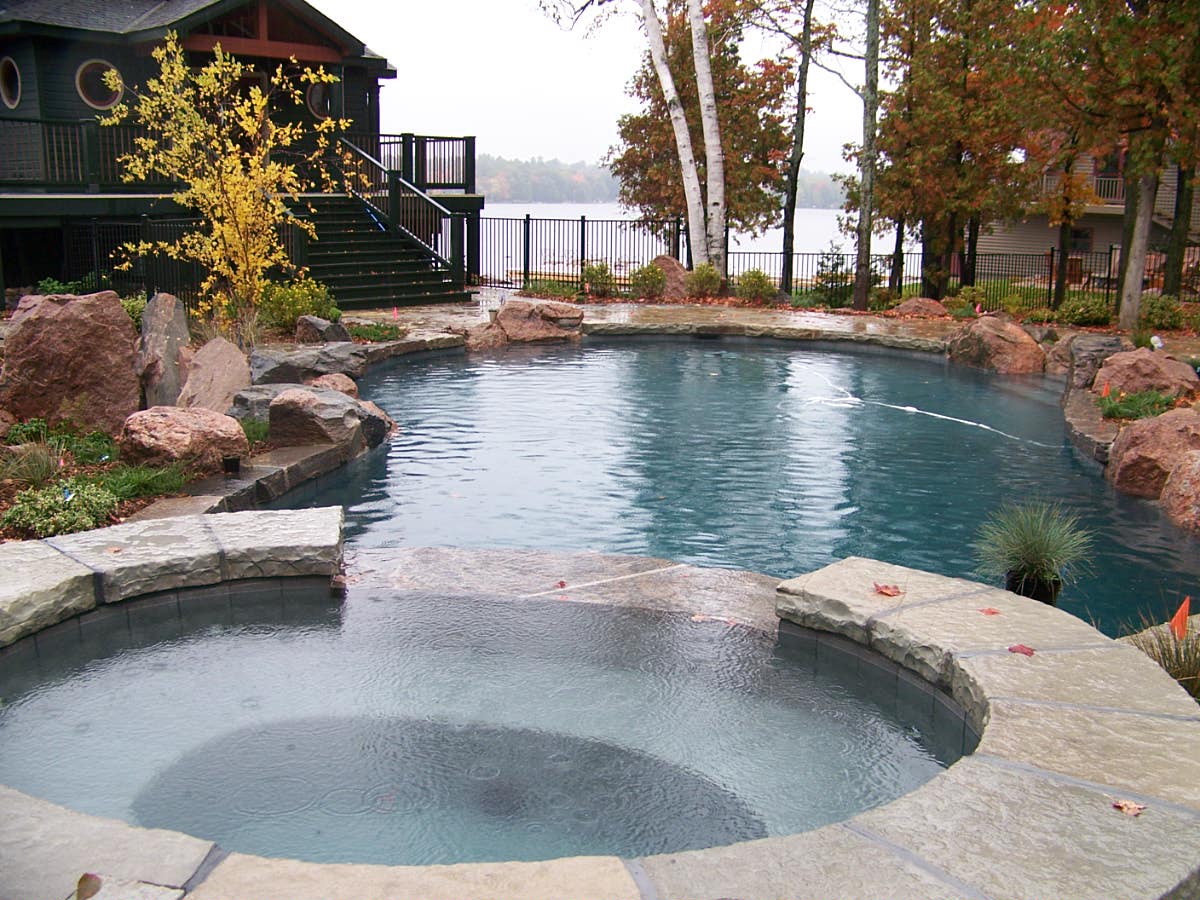 As the cold weather subsides, people's perspectives begin to shift to the outdoors.  Looking out longingly at your backyard and envisioning summertime barbecue parties, family gatherings and relaxing evenings in the warm weather can conjure up grand plans for a luxurious landscape.  To help you figure out how you want to set up your summer backyard escape, we've come up with a list of the top luxury landscape design trends of the day.
The Outdoor Living Room
Many more homeowners are starting to utilize their backyard as if it was another living room.  Sumptuous couches, throw pillows and extravagant entertainment systems allow you to watch movies, follow the game or simply relax while listening to music and basking in the summer weather.  This can be possible by creating a sheltered outdoor area or fitting your home with large garage-style doors that open up an entire wall to allow the outdoors inside. There's plenty of comfortable, yet luxurious indoor/outdoor furniture that can help you achieve the perfect setting.  Add some outdoor heaters and you'll be perfectly comfortable even on chilly evenings.
Wildlife Encouragement
As we become more concerned about the environment and the wildlife that it nurtures, it's good to know that what you do with your landscaping can also have a positive effect on the local fauna.  The type of plants you grow can attract birds, bees and other wildlife without detracting from luxury and glamour. In fact, these living things only add to the wonderment that our backyards are able to afford.  Think about creating meadow-like patches, planting nectar producing flowers and adding water features to support the local wildlife.
Organic Gardening
Organic gardening is another thing that may not sound very luxurious when initially mentioned, but the results can infinitely add to the richness and quality of your life.  Organic gardening creates obvious health benefits with nutritious, chemical-free food, but it also helps the plants and wildlife in your backyard at the same time. An organic garden can give you a peace of mind that allows you to relax and enjoy the environment you've created in your backyard.  What could be more luxurious than that?