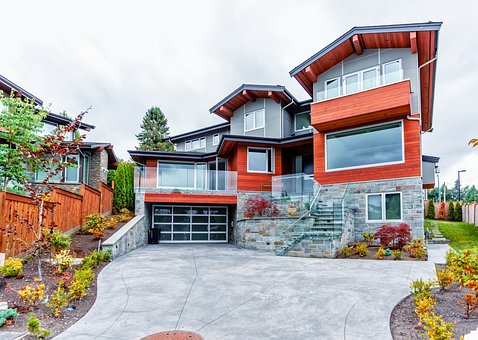 Summer is the perfect time to take your outdoor living space to the next level with luxurious landscape solutions. Whether you're looking to add some greenery, looking for some landscaping materials, or creating an entirely new outdoor oasis, here are the top trending luxury landscape solutions to consider this summer in Toronto.
Outdoor Kitchens and Dining Areas
One of the biggest trends in luxury landscape design is the creation of outdoor kitchens and dining areas. With the warm weather and longer days, it's the perfect time to host family and friends for an outdoor dinner party. Installing a built-in grill, refrigerator, outdoor-friendly landscaping materials, and sink will allow you to prepare meals outside. At the same time, a dining table and comfortable seating will create a cozy space for your guests to enjoy.
Pool and Water Features
A pool or water feature can add a touch of luxury to any outdoor space. A beautifully designed pool can be the centrepiece of your landscape, creating a tranquil and relaxing atmosphere. Water features such as fountains or waterfalls can also add an elegant touch to any landscape design. Not only do these features add visual interest, but the sound of flowing water can also create a calming environment.
Outdoor Lighting
Proper lighting can transform your outdoor space from average to extraordinary. By adding outdoor lighting, you can highlight your landscape's best features and create a warm and inviting atmosphere for evening gatherings. From subtle pathway lighting to dramatic spotlights, there are endless lighting options.
Natural Stone Features
Natural stone features are a popular luxury landscape solution that can add functionality and beauty to your outdoor living space. Stone fireplaces and fire pits create a cozy ambiance while providing a source of warmth during cooler evenings. Stone retaining walls and walkways can also add structure and definition to your landscape.
Low Maintenance Landscaping
Low-maintenance landscaping is becoming increasingly popular for those who want a beautiful outdoor space without the hassle of constant upkeep. Using native plants and shrubs can reduce the amount of watering and pruning required while also attracting local wildlife. Stone or gravel ground cover can also reduce the need for regular mowing and weeding.
Contact M&S Architectural
There are endless luxury landscape solutions to choose from when designing your outdoor living space. From outdoor kitchens and dining areas to natural stone features, each option can add a touch of luxury and functionality to your landscape. With the warm summer months ahead, now is the perfect time to consider upgrading your outdoor space and creating the ultimate luxurious retreat. Call M&S Architectural today.