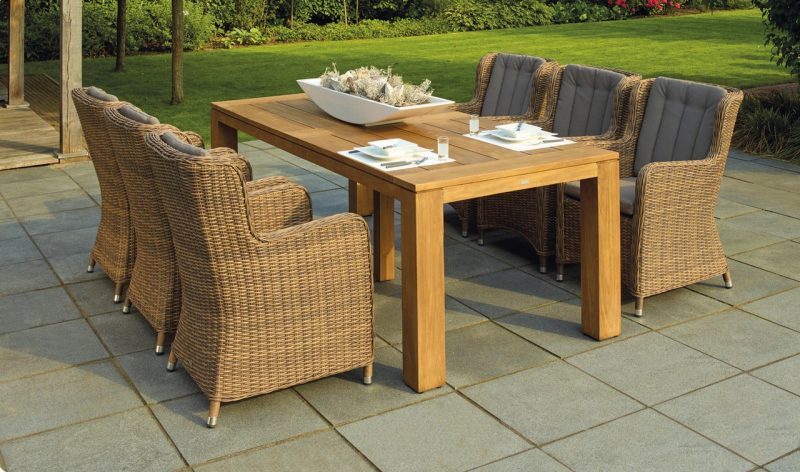 Your outdoor spaces present great opportunities for landscaping and design work that will increase the value of your property, beautify your surroundings and make you feel more at home.  Adding a stonework patio includes all these benefits and more for the homeowner.  In this article we'll go over various points that answer the question of "Why choose a stonework patio?"
 Cost Effectiveness
Because stonework patios are strong and long lasting, they entail a lot less maintenance over time than other less durable materials.  Stonework patios are easy to clean which results in fewer stains and less wear and tear.  If any part of the patio becomes damaged, it's easy to replace small sections rather than have to reinstall the entire structure.  As an added bonus, a well thought out stonework patio can add to the resale value of your home.
 Durability
Stonework patios are very tough and can easily withstand significant wear and tear due to weather, heavy traffic or abrasion caused by footfall or patio furniture.  Because of the spaces between the stones, there is room for expansion and contraction during times of heat and cold which allow the stones acclimatize to the weather without cracking or breaking.  Once a stonework patio is laid down, you can be sure you'll be enjoying it for years to come.
 Versatility
Stonework can be used in a variety of ways to suit your needs and tastes.  Stonework can be used as a surrounding material for hot tubs or swimming pools, to create visual pathways within your patio or to emphasize flower beds and gardens.  Although a great material for patio flooring, stonework can be used in a multitude of other functions that are both practical and attractive.
 Good Looks
With a large number of colours and materials to work with, stonework can be laid out in an endless variety of patterns to make great use of different textures and pigmentations.  Stonework affords the creative mind incredible latitude when it comes to design ideas.  If you can come up with a unique design, stonework will allow you to see it to fruition.