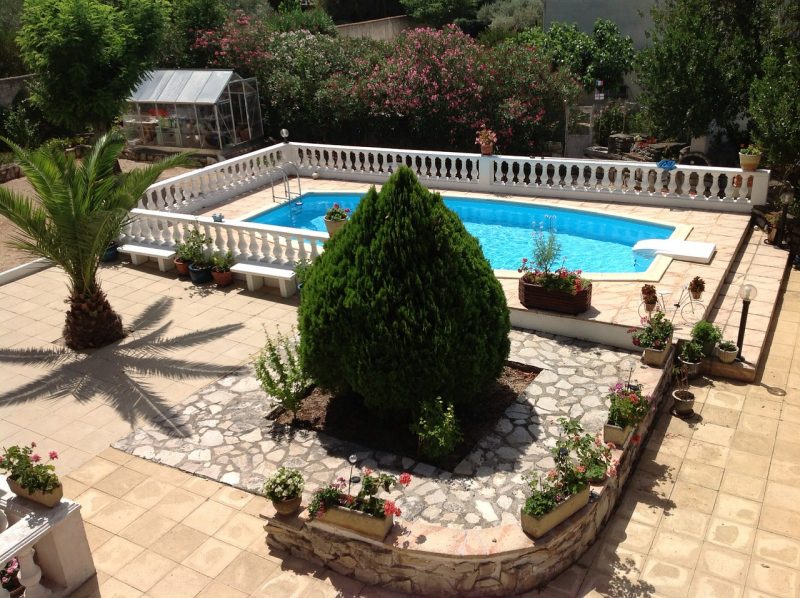 Are you looking to create your summer oasis next summer by maximizing the landscaping around your pool? Here are a few features to consider.
LED Lighting
LED lighting is great not only because it cuts down on your energy bill but because it can help create a highly personalized atmosphere around your pool. Many LED lights come in a variety of colors, allowing you to set the mood and even put on a light show for your friends and family.
Knife Edge Pools
Knife edge pools are similar to infinity pools in that they're associated with modern and luxury design. Knife edge pools create that mirror smooth reflection when the water is still, adding to its luxury feel. Adding a knife edge pool to your backyard will be sure to WOW your guests, but know it will come at a cost. These pools are some of the most complicated designs to construct.
Use Fire
When used near water, fire creates an awe-inspiring moment for guests who walk into your backyard at night. It must be the idea of opposite elements coming together to create a beautiful scene. You can incorporate fire into your landscaping by using charcoal BBQs, fire pits, and standing fire features.
Internet of Things
It seems like everything is controlled by an app these days, and your pool should be no exception. New systems allow you to monitor your pool's chemical levels, adjust the temperature, and manage lighting. Talk about making things a whole lot easier.
Unique Colors
More people are moving away from the traditional light blue painted pool in favor of bolder, more contemporary colors. White, dark blue, and black are some of the go-to options. Darker shades can be beneficial in northern climes which can help heat your pool faster. 
Different Hardscaping
Concrete has almost always been the go-to when surrounding a pool but a frequent issue is concrete tends to show its imperfections. Some homeowners prefer the uniformity of man made products like porcelain and glass tiles. They might also opt for natural granite or pebbles.