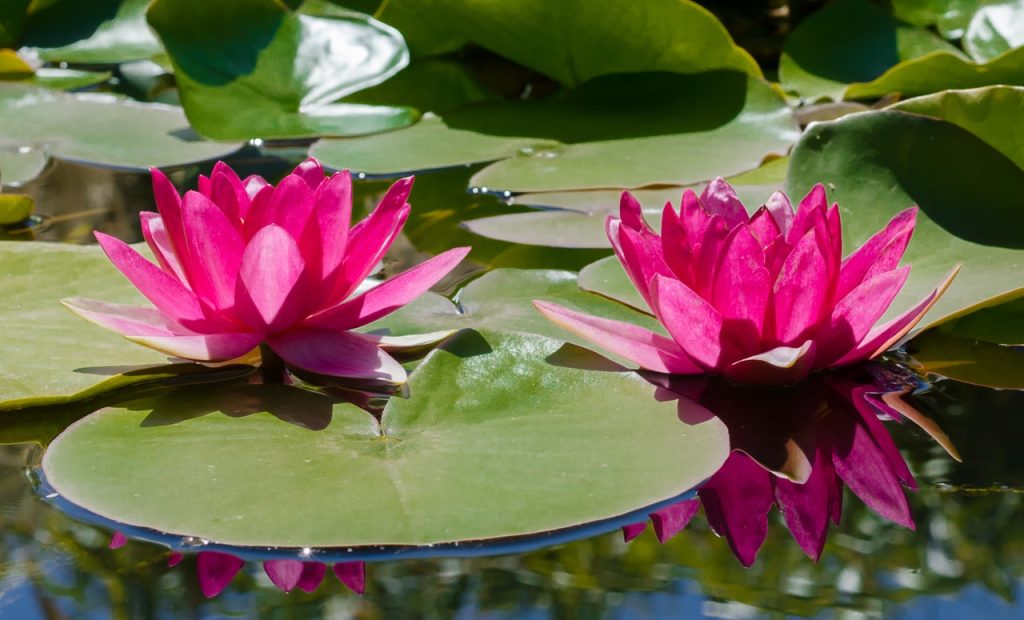 Water gardens are becoming more and more popular with backyard landscapers. Giving an aura of serenity, a calming background babble and a visual tranquility, water gardens are typically composed of the water feature, some terrestrial and/or aquatic plants and the possibility of surrounding furnishings and structures. Here's a short list of some of the best water garden ideas.
Backyard Streams
Whether purchasing a ready-to-go kit or buying the various components separately, a backyard stream is typically composed of a heavy duty water pump, a filter, a liner, a catch basin and whatever plants, stones and gravels you want to embellish the project.  Adding waterfalls will increase the sound of the stream if that appeals to you.  Some patio furniture and a gazebo can make it a perfect place to relax.
Water Fountains
Water fountain installation will be a lot less work than a backyard stream, but comes with the same aural benefits.  Big or small, depending on the space available to you, a fountain can become the focal point of your backyard.  If space is at a premium, consider a tabletop water garden.  It will be low maintenance, easy to move and work well on balconies, small decks or outdoor dining areas.  If you have more space available, multi-tiered fountains, retaining wall fountains and unusual fountains using re-purposed items such as a bathtub or washbasin are all popular methods of implementing a water garden.
Stand-Alone Ponds
Stand-alone ponds make interesting backyard features while providing the base for the water garden.  Stand-alone ponds are perfect for housing fish and aquatic plants such as lotus and water lilies.  Excellent for sunny spots in your backyard, which allows for a wider variety of plants, ponds will also work with shade loving plants if they get no direct sunlight.  Keeping your pond away from trees will mean less time fishing out leaves.
Water Falls
Waterfalls make ideal centrepieces in water gardens.  If your backyard is already sloping, waterfall installation may already be made easier.  Teamed with lining stones and surrounding plants, the waterfall will literally be music to your ears and a visual sensation for your eyes.
If you're looking for an added feature in your backyard, consider a water garden.  Available in whatever size is suited to your space, a water garden will add value, ambience and decor.  Giving your area a new look, sound and focal point, a water garden will make it a place you want to spend time in.