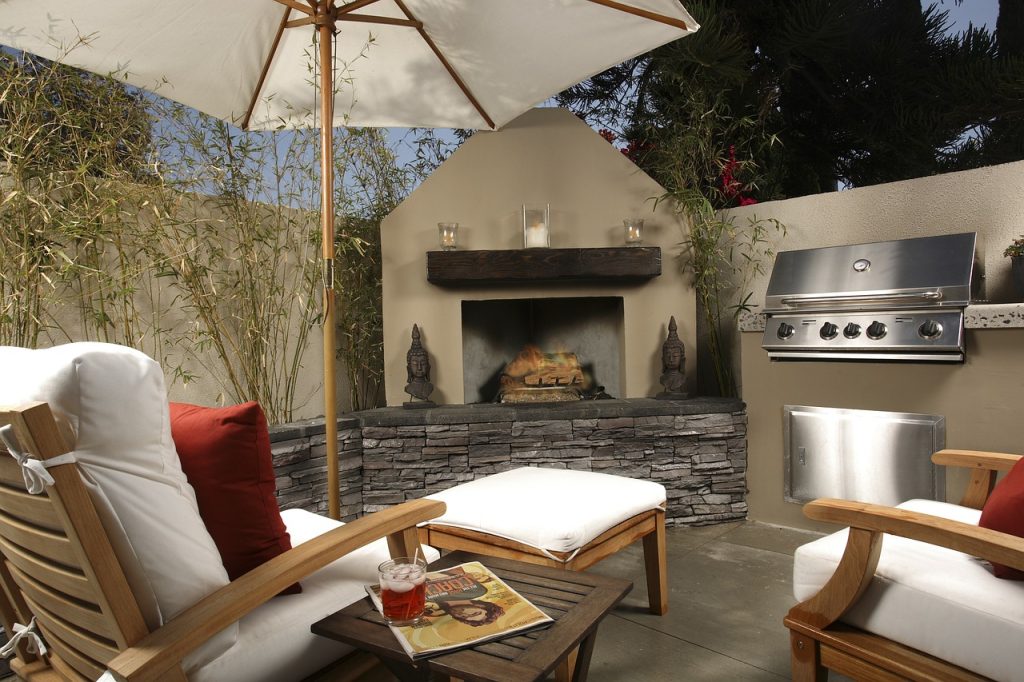 An outdoor fireplace will add beauty and warmth to your outdoor space.  Perfect for family gatherings and BBQs, an outdoor fireplace will also raise the value of your property. Installing an outdoor fireplace is not only an aesthetic addition to your landscape, it also becomes an activity center for your family and friends.
There are many different styles of outdoor fireplaces which you can incorporate into your outdoor living space.  Integrating the fireplace into your environment is easy as long as you keep in mind a few simple tips.
Work With Your Landscape And Environment
Choose an outdoor fireplace style that works with the general landscaping of your property.  For example, an outdoor area that's full of trees, grasses and plants may lend itself better to a fireplace style that may not be as appropriate for a yard composed of rock gardens, patio stones and water fountains.  Providing an accent to the surrounding environment is another one of the many benefits of an outdoor fireplace.
Bring In Additional Coordinated Features
Adding potted flowers, trees, and shrubbery can help integrate an outdoor fireplace into an area where it might seem awkward without them.  Matching these additional plants to the existing vegetation can create a cohesion between your natural landscape and your newly added fireplace. At the same time, adding the appropriate furniture, decorations and accessories can enhance the inherent beauty of the entire area.
Coordinate Your Materials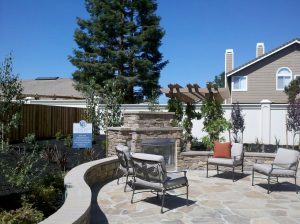 Outdoor fireplaces come in many styles and are composed of a wide array of materials, colors and designs.  Match these up with the color and construction styles of your house, garage, fencing and other features in your yard such as sidewalks, shed, or patio furniture.  By choosing complementary appearances your fireplace will fit in naturally with your outdoor space.
In conclusion, choose an outdoor fireplace style to match the natural and manufactured features of your outdoor area. Bring in additional components to integrate the existing aspects of your space with your new fireplace. The result will be a warm and beautiful place that you'll want to use over and over again.