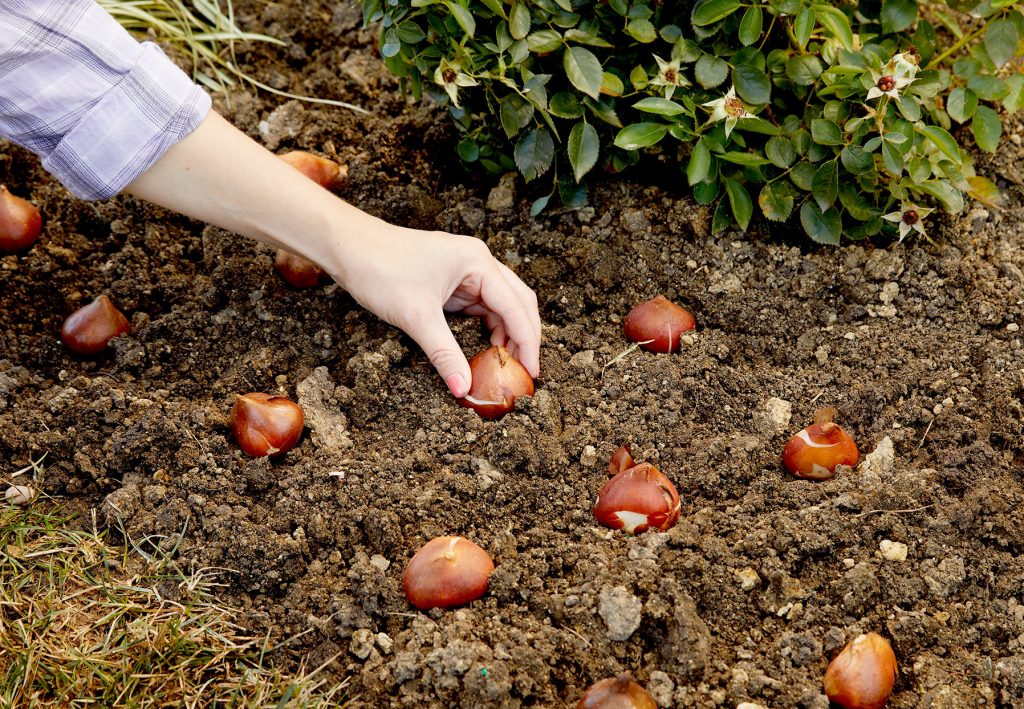 Most of us think that once fall arrives, that's the end of the growing season.  We'll need to wait until the following spring to get back to planting.  But can you plant anything in the fall?  You certainly can!  With some plantings you might not see results until the following spring, but there are some hardy plants that you can plant in the fall that will survive through the winter.  For a little primer, check out this article.
September Planting
While it will really depend on your local conditions, sometimes September is one of the better months to be considering planting.  The weather is typically a little cooler and will allow certain plants to flourish without being scorched.  But if you want to be planting in this calendar year, now is the time to get on it.
Trees And Shrubs
Trees and shrubs stand the best chance of surviving through the winter with a fall planting. Pick a spot that has a suitable amount of sun and drainage for what you're planting. Moisten the soil before and after burying the root ball and avoid using heavy fertilizers early on.
Bulbs
Another thing that you might consider planting now, but you'll only see the results next spring, is bulbs.  They benefit from the ground still being warm and the moisture that's coming in the fall and winter.  By the time spring rolls around you'll have garden beds full of flowers.  Bulbs typically have a short flowering life and different blooming schedules, so keep that in mind and try to stagger the plantings to ensure you have long stretches of colour throughout the spring and summer.
Fast Growing Vegetables
If you're lucky and you don't get an early frost, you might be able to get in another crop of fast growing vegetables such as salad leaves, radishes or certain Asian veggies. You can protect these plants by growing them in a cold frame or shelter them next to a wall that gets plenty of sunlight. With a little luck you could be eating fresh salads well into October.
Lawn Seed
Now is also the perfect season to throw down some seed over any bald patches on your lawn. The seeds will be able to establish themselves before the snow flies and will give you a fuller, greener lawn come next spring.