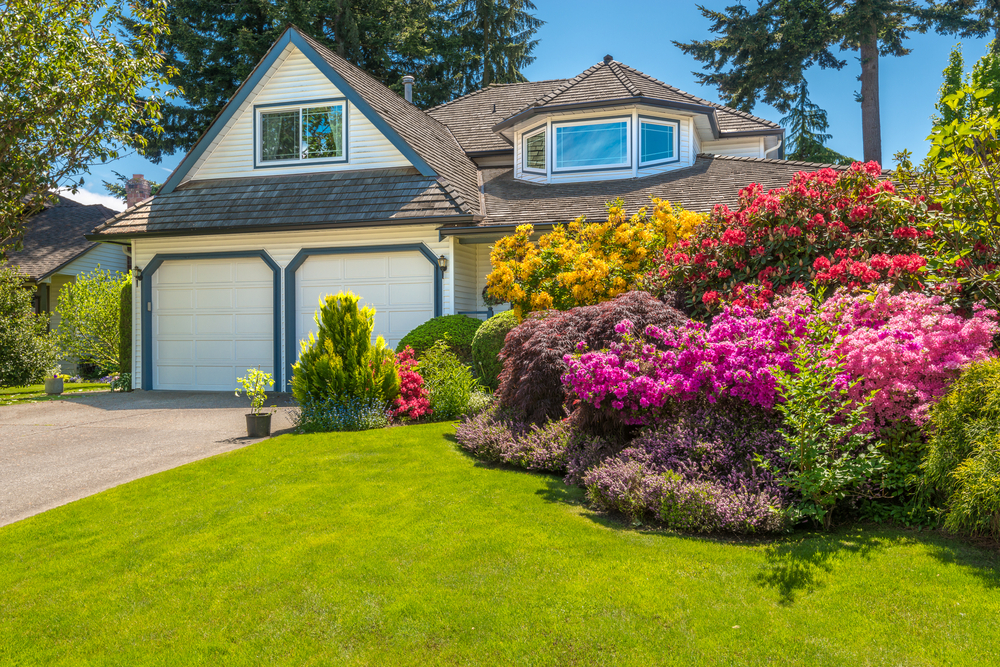 You might want to increase your property's curb appeal to boost its value and increase its attractiveness to potential buyers.  Or you might simply want it to look better for your own personal enjoyment.  Whatever the reason behind making your property look better, we've put together a list of five ways landscaping boosts curb appeal.
Lawn Attraction
The difference in curb appeal between a brown, patchy lawn and a stretch of dark green grass is massive.  If you're looking to boost your curb appeal using landscaping, getting your lawn into order should be near the top of your list.  A good lawn fertilizer can radically change the appearance of your grass patch in just a few days.  Combined with mowing and edging, your lawn can play the supporting role that it's meant to.
Door Dressing
Your front door is among the first things anyone sees as they approach your house.  You may think of it as simply functional, but a properly dressed door can make a huge difference in your property's curb appeal.  If a coat of paint doesn't do the job, consider upgrading the door altogether.  A new door can give your house an entirely new look.
Fresh Mulch
Mulch is another element that might seem purely functional, but can actually make a big difference in the way your property is acknowledged.  Over time, mulch starts to break down and lose its vibrancy.  Adding a layer of fresh mulch around tree trunks, shrubs and plants can add an appealing, richly-coloured contrast to the foliage.
Hardscape Cleaning
Over time, your sidewalks and other hardscape surfaces will become discoloured with dirt and unwanted plant growth.  Weeding out these plants and pressure washing the surfaces can make them look brand new again.  It's easy to forget how bright and attractive hardscaping can be until you've given it a thorough cleaning.
Tree And Shrub Trimming
Just like your hair, trees and shrubs can become unruly and overgrown with time.  A fresh trimming can radically transform them from shabby to chic.  Cutting them back can reveal attractive aspects of your home that have been covered over and allow more light to reach smaller plants.  A bit of a haircut will reveal the beauty that's been hidden away.