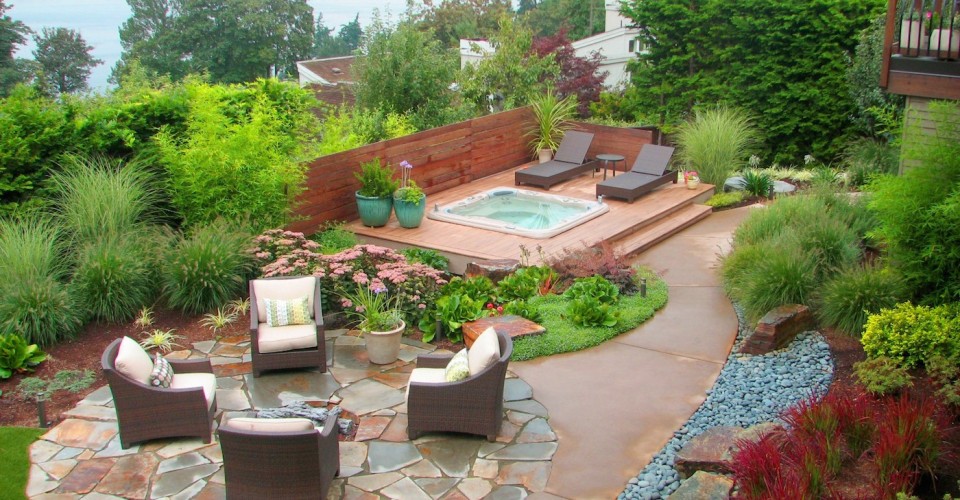 Landscaping requires an investment of labour, time and money.  And even if it's not your labour and time that's being used, it will definitely be your money.  Naturally, we all want to get our money's worth and this is where budgeting comes into play.  Creating a budget creates a plan which provides a better idea of costs.  In this post, we'll go over landscape design budgeting:  where to spend and where to save.
Prioritize
If we had an unlimited budget there wouldn't be any need for prioritization – you could have everything you wanted. But that's not the reality for most of us. Therefore, it's important to decide from the outset which elements you really need. If you know you have to install a fence, but would also like to eventually have a flower garden, you're able to better understand where your money should be placed first. Having a good idea of what you need versus what you'd like will help you create a realistic landscape design budget.
Think Ahead
Because you probably won't be able to have everything you want in one go, thinking ahead will ensure you don't have to undo earlier projects to reach your final destination. Having a long-term outlook allows you to seamlessly add new elements as your budget allows. It can also prevent unexpected occurrences such as plants growing too big for their surroundings or there not being enough room for your long-planned garage.
Buy It For Life
Investing in quality materials the first time around can reduce your expenditures over the long run.  You might initially save some money by using lower-quality materials, but you'll likely find yourself having to spend more on repairs and replacements later on.  Paying for quality and durability in the first place, especially for things that are exposed to the elements, will generally bring down your overall costs.
Work With What You Have
Often there's no need to tear everything down and start again from scratch.  Trying to utilize whatever already exists can bring down your costs significantly.  Sometimes, some maintenance work, such as a coat of paint or a few simple repairs, can save you from buying new.  Making use of existing elements is one of the easier ways where you can save rather than spend with your landscape design budget.